Camping and Lodging
The City of Portola is supporting the Lost & Found with camping!
The City of Portola is offering fun and safe campsites located within the City. Choose to camp for up to 4 days during the race in a relaxed, family friendly atmosphere. Camping is only $15 per night including camp spots right in town along the river. Check out this video featuring Lost and Found in-town camping options.
New for 2020! Purchase 3-nights camping and get a 4th-night free.
In-town, rustic camping check-in starts on Wednesday, at City Hall through Friday morning. Starting at 12:00pm on Friday, camping check-in is at the Sheriff Sub-Station, across the street from The Portola City Park race venue (follow the signs)
All camping setups welcome, no hook ups
First come, first serve (Riverside, West End Park, Baldwin Park)
FREE camping for volunteers --> sign up now to get a spot!
Grass, dirt, wild flowers, integrated single track and a bike path in the Riverside camping area.
Porta potties and/or established bathrooms onsite
Showers at the park, included in camping fee
Ride your bike EVERYWHERE (local restaurants, businesses and the park venue, start/finish)
Support local businesses
Enjoy the historic town of Portola and the picturesque landscape in the woods and next to the river
Please bring a lock, in case, for travel around town
Camping questions: Staci Conn, s.conn@ci.portola.ca.us (530) 832-6803‬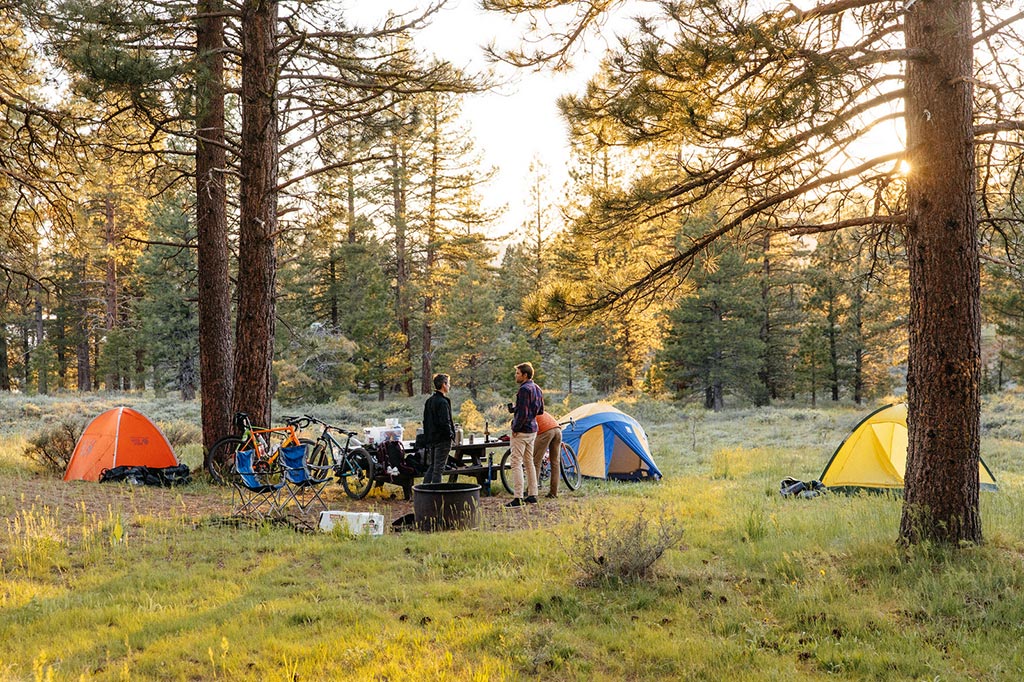 Camping in Portola
>>> Click here to view the Camping Map <<<
Riverside Camping: Immediately across the river from The Portola City Park race venue Lots of flat areas, dirt grass, open and in the trees - Picnic tables, single track to town, Bike path, River views, 3 Camping attendants

West End Park: Preferred sprinter van area - 40 sprinter van capacity flat riverside area, Picnic tables, Dirt trail connects to alley to bridge - 5 min ride away from Park venue, 2 camping attendants
New for 2020! camping near Memorial Hall (on the map), down by the river all the way to West End Park

Ball Park Camping: Reserved for Partners, Volunteers and Staff
FREE camping here for Volunteers --> Get it!
Grass and woods around the backside from the park venue

Baldwin Park: (Overflow) Pump track, Playground, water and bathrooms - 2 camping attendants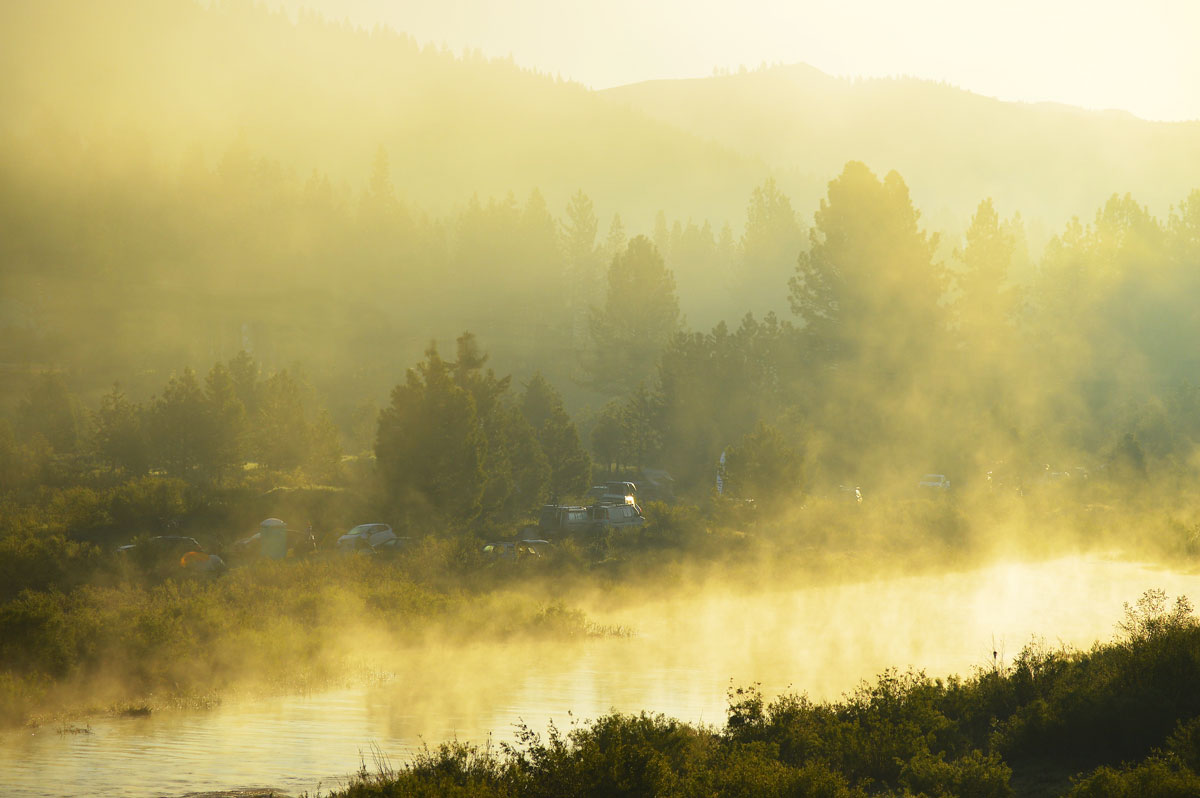 Raceday sunrise at the Riverside Campsites
Camping on Lake Davis
Camping on Lake Davis = Great Sierra weekend. Some reserveable sites available, and the majority are first-come-first-served. Come early to get a spot and get your swimming and fishing on. Registration on Friday will be fun as well.
You must occupy your spot right after you reserve it. Bring cash in case they are not taking cards at that time.
How to get to Lake Davis (Google Map)
Lake Davis to Portola Post Race Festival Shuttles
We will be offering shuttles in the evening every hour between The Portola City Park and Lake Davis (specifically Coot Bay) starting at the park. Here's the schedule:
Park 6:30, Coot Bay, 7:00
Park 7:30, Coot Bay 8:00
Park 8:30, Coot Bay 9:00
Park 9:30, Coot Bay 10:00
Park 10:30, Coot Bay 11:00
Camping Nearby
Sweetwater Nursery - good views and full hook-ups for up to 26' trailers ($40/night); sites for tents too ($20/night); 10 mins from Coot Bay; call 530.913.0478 to reserve; cash only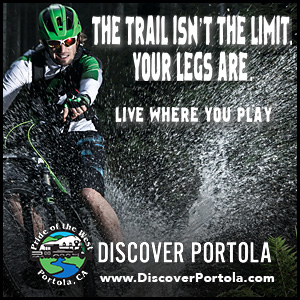 Lodging