Registration Information
Table of Contents
Racer Categories
65

and

106 mile

routes:

Pro Men (100 mile route only)
Pro Women (100 mile route only)
Singlespeed Open
Junior Men 13-18
Men 19-30
Men 31-40
Men 41-50
Men 51-60
Men 61+
Junior Women 13-18
Women 19-30
Women 31-40
Women 41-50
Women 51+
Men and women open Class 1: pedal-assist e-bike with a top motor-assisted speed of 20 mph ONLY
36 mile

:

Men open ages
Women open ages
Men and women open Class 1: pedal-assist e-bike with a top motor-assisted speed of 20 mph ONLY
Cost for the Longest (106 mile) and Longer (67 mile) races:
$169
Under 18 years of age are $100
Cost for the Long (36 mile) race:
$99
Under 18 years of age are $70
PLEASE NOTE: NO REFUNDS ARE OFFERED FOR THIS EVENT! ALSO, THERE IS A $35 TRANSFER FEE, SO BE SURE TO DOUBLE CHECK THAT THE RACING CATEGORY IS CORRECT UPON REGISTERING.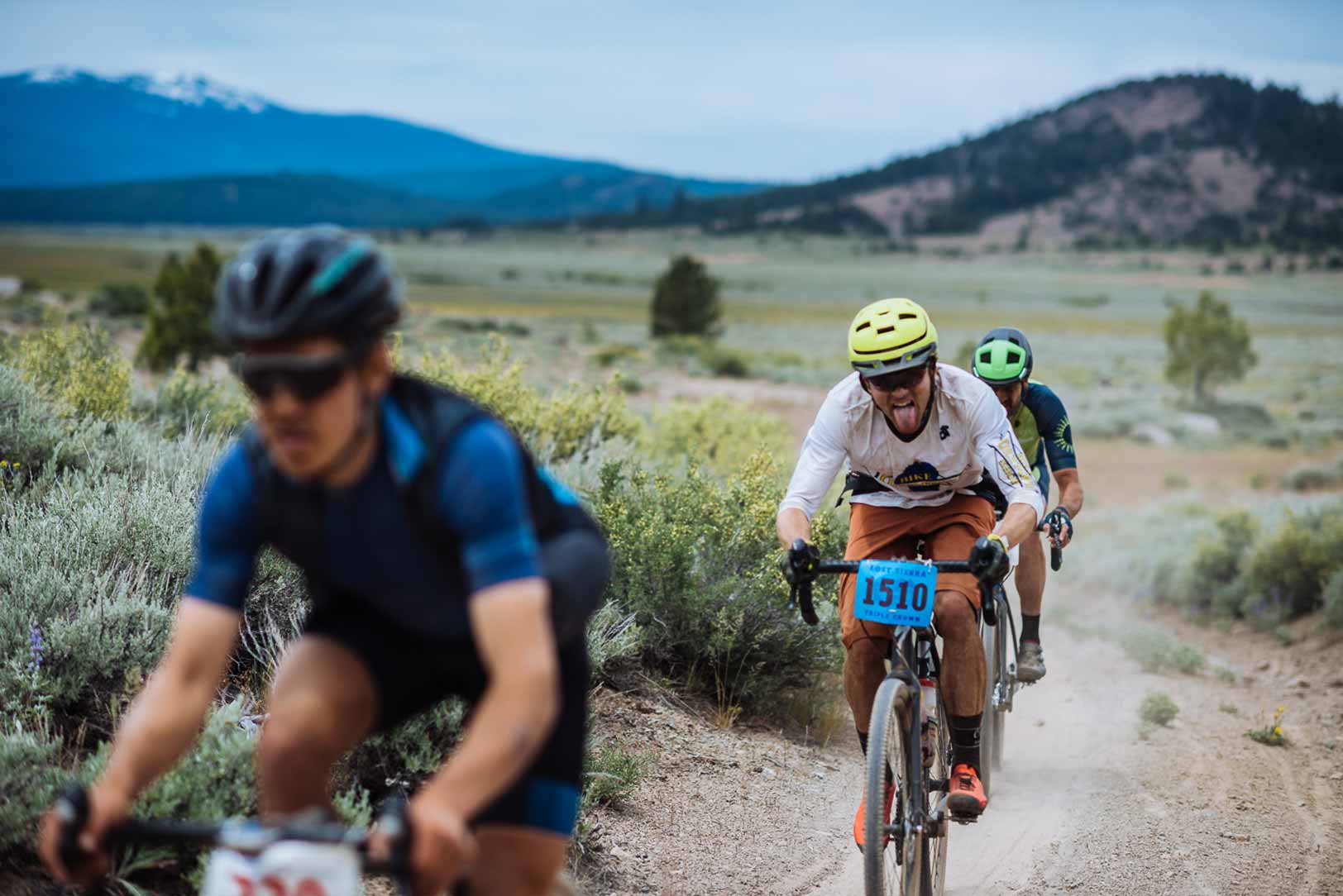 On Site Registration and Check In
MUST HAVE ID! IF YOU ARE UNDER 18 A LEGAL PARENT OR GUARDIAN MUST BE PRESENT TO SIGN YOUR WAIVER
NO ONSITE RACE TRANSFERS OR TICKET SALES

Race Start
All categories will stage at least 15 minutes prior to start time for instructions on completing the ride.

First wave of 106 mi riders at 8 am
Second wave of 67 and 36 mi riders at 9 AM
Neutral roll-out start on Highway 70 until the turn off at Willow Creek (approximately 4 miles)
Riders need to stay right and not cross the road divider on Highway 70 (during the neutral roll out)

Pro Men and Women will each be racing for a cash purse.
All other categories will be racing for podium awards from our great sponsors.
Many will choose to ride, rather than race and take advantage of the views, the libations and the serenity.
Ride will be held rain, shine, sleet or snow. In the event of extreme weather or natural disaster, the ride may be shortened, postponed or canceled without refund.
Double Check Your Registration
Transfers
Information Coming...
Where Your Money Goes
Events are one of several ways the Sierra Buttes Trail Stewardship (SBTS) raises funds for making trail magic happen in the Lost Sierra.
If you've ever ridden the iconic trails of Downieville, the Lakes Basin and Mills Peak near Graeagle, or our newest creation, Mount Hough Trail in Quincy, you know how much time and effort goes into making these world-class trails.
Our three events - the Lost and Found Gravel Grinder, the Downieville Classic and Mountains to Meadows - are not only filled with challenges, adventure, camaraderie and a huge post-event celebration, but part of your entry fee also helps employ local Plumas and Sierra County residents full-time, working to establish a more sustainable recreation-based economy.
Participating in an SBTS event is more than just riding your bike and having a good time; it's helping create some of the best trails in America while helping communities in the Lost Sierra thrive, keeping the dream of wholesome mountain living alive and well.
Here is what the Sierra Butte Trail Stewardship has accomplished:
92.5 miles of new trails built
1,163 miles of trails maintained
113 trail projects completed
37 employees this year
Thanks for your continued support and participation, and see you trailside!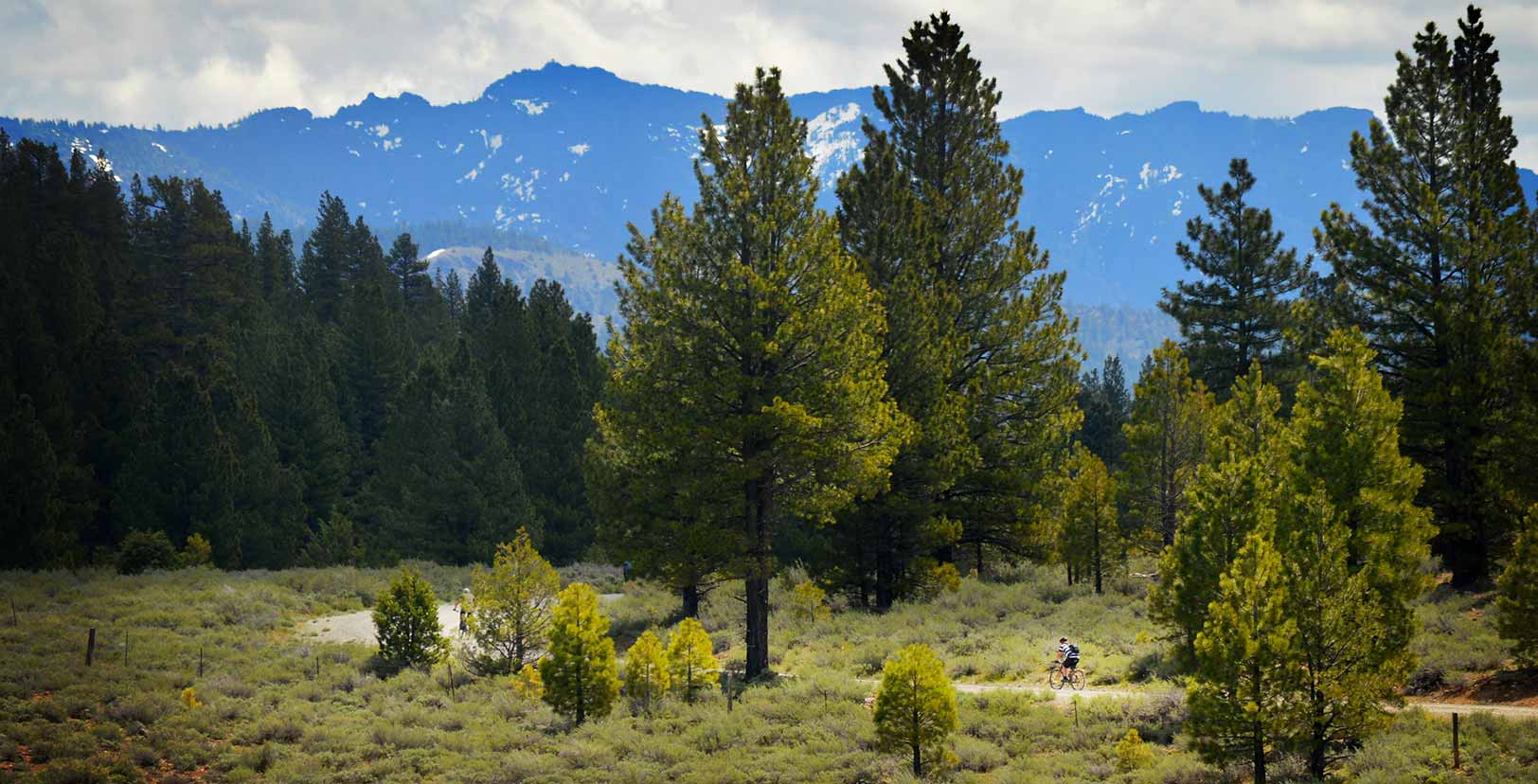 The Lost & Found Mike Shaw Memorial Scholarship
To honor the passing of Mike Shaw in 2018, the SBTS is offering a scholarship entry for a young rider to participate in the challenging Lost and Found Longest Course Gravel Grinder. The scholarship will be awarded based on the following criteria created in collaboration with his widow;
Must be under the age of 23 years old.
Submit a short essay (<350 words) 'What have you done to encourage multi-use trails and trail access in your region?'
Be physically fit and prepared for a challenging 100 mile gravel ride in a remote location.
Entries must be submitted by May 1st. The winner will be decided based on content and writing style. Judges will include The Angry Single Speeder, Uncle Coz, Kyla Pascucci, and Dr Rob – and will be announced May 10th.
We look forward to hearing what you've all been doing to support youth riding in your local communities and beyond!!
Send your entries to Kyla: kyla@sierratrails.org